Supervisory control and data acquisition (SCADA) systems enable organisations to better control and monitor their industrial processes. They offer opportunities to increase efficiency and provide data for smarter decision making. From concept to implementation, Control Box can help develop your next SCADA system.

An on-premise SCADA system is a SCADA software platform running on a local server with a database setup locally or in the cloud. This is the system which suits most businesses best and provides all the features and benefits of the software. Local systems also give an organisation full control of their data, security, and hardware. At Control Box we specialise in the industry leading Inductive Automation Ignition and Aveva Wonderware, both of which are powerful and flexible enough to run any process.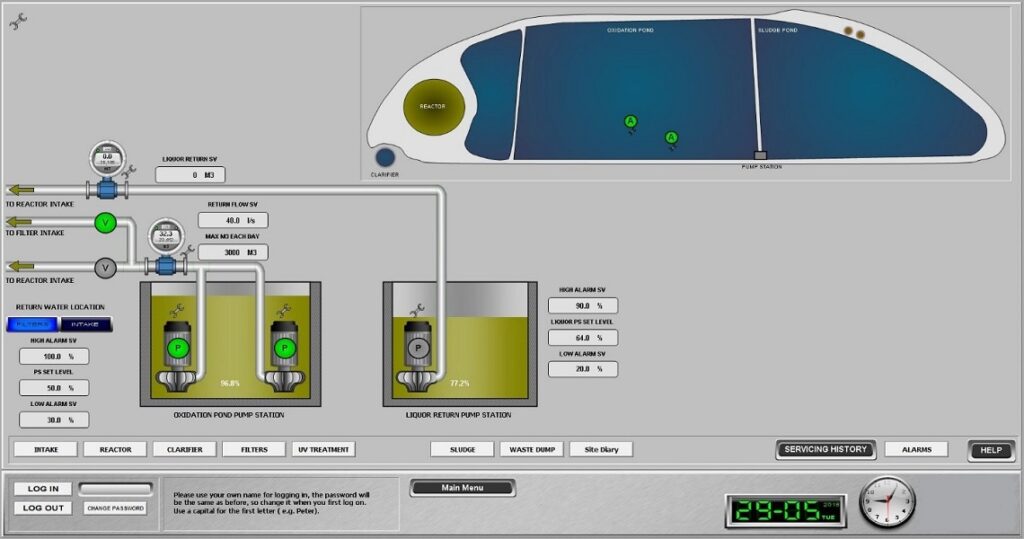 Cloud hosted SCADA is a new offering by Control Box to simplify your next automation project. By utilising modern cloud technologies, we can develop and run your entire system in the cloud. This lets you operate your SCADA as a predictable expense and eliminates upfront hardware investment and the eventual upgrade costs. Cloud hosting has other key benefits such as easier remote access over the internet, simpler integration with analytics solutions and increased reliability through redundant servers. Security is always a major priority at Control Box, and you will have peace of mind knowing that all communications are encrypted by industry standard TLS.