Control Box has a very wide expertise in electrical engineering. We carry out numerous projects for companies in many industries. Our staff have the relevant qualifications and experience to understand the complexities of a project without loosing sight of the big picture.
Our expertise allows for us to consider the long-term implications of a project, considering future expansion to increased system capacity and maintenance scheduling for consistant operation. 
Industrial IT requirements differ greatly from commercial IT applications. A simple software update can bring industrial operations to a standstill.
For that reason, we design dedicated industrial IT systems using proven industrialised hardware and software components. To add security and layers of integrity, we also restrict or isolate systems from the internet and limit access to authorised qualified users.
We recognise that industrial systems need to be secure and reliable to ensure continual uptime, availability and security of supply, especially for 24/7 operations.
Regardless of the size and complexity of the process, we believe effective control systems are simple, intuitive, and easy to maintain and troubleshoot.
We design and develop all control systems to suit and achieve the individual needs of our clients, including PLCs, SCADA, and all forms of human machine interfaces.
Our control systems can be built to be self diagnostic with automated error and fault reporting.
Staff at Control Box have significant experience with general and embedded software development. These staff are backed by their formal training in computer science and embedded systems as part of their respective qualifications.
Control Box regularly provide front end solutions for SQL reporting and data management. We work with clients to provide solutions which assist them in better interpreting trends and ultimately making better decisions.       
Additionally, we provide prototyping services for clients pursuing new business opportunities and solving existing problems where a solution does not yet exist. Our previous expertise with embedded Linux and microcontroller platforms enables us to design systems where low unit cost and a small form-factor are key requirements.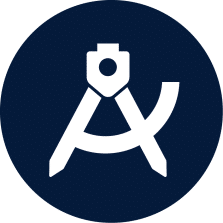 Control Box is able to provide a high quality Computer Aided Design (CAD) service to precisely document all aspects and details of a design prior to manufacture. 
We have the ability to produce accurate designs which facilitates many modern, millimetre accurate manufacturing processes including CNC laser/water profile cutting, CNC bending/folding , CNC machining and injection moulding.  
By creating 3D CAD models of proposed equipment costly errors can be avoided by enabling engineers to visualise and check a design before manufacture. 
Some of our Key Suppliers